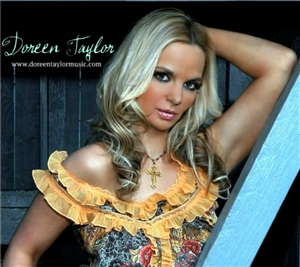 doreentaylor
Country
Music Style
The Official IndieByChoice.com profile for country-pop singer and songwriter, Doreen Taylor Please visit the official website at: http://www.doreentaylormusic.com Follow the tweets at: http://www.twitter.com/doreentaylor Subscribe to the YouTube ... Read More
Upcoming Shows
No upcoming shows
Related Independent Artist
Authentic country music with a fresh and exciting sound.
I'm a songwriter from South Africa and write music for the country, folk, rock & pop genre. I'm crazy about CCR, Dolly Parton, Elvis & Queen. I let every song lead me where it wants to go & hope you enjoy the journey with me. Do connect with me on...
I have an old country sound mixed with new country beats with a touch of rock!