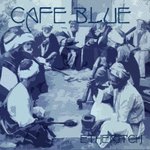 Etherich
Blues
Personal Website
Personal Website
Music Style
Etheritch is a solo multi-instrumentalist, melding acoustic, electric, and synthetic instruments in traditional and innovative motifs to create hyperreal music.
Upcoming Shows
No upcoming shows
Music
| | | |
| --- | --- | --- |
| Breakfast at Smathers | Cafe Blue | |
Related Independent Artist
Marco Maenza was born in Livorno (Italy) in 1976. His music taste ranges from rock blues to classic rock. Italian blues virtuoso, started playing guitar at the age of 14. His music is an amalgam of all the various rock and blues he heard as a child, ...
Solo male musician from the Philly, PA_ USA Area. There will be more music posted by this Artist in 2013/14. Thanks for listening ! COPYRIGHT 2013 ALL RIGHTS RESERVED.